DIMENSE technology is great for decorating various small items, for example, wall calendars. Unique structure will help you create an outstanding design, and you can customize each item with different details (for example, client's name). Pleasant to the eye and intriguing to touch, it will certainly find its place in your client's hearts, offices & homes!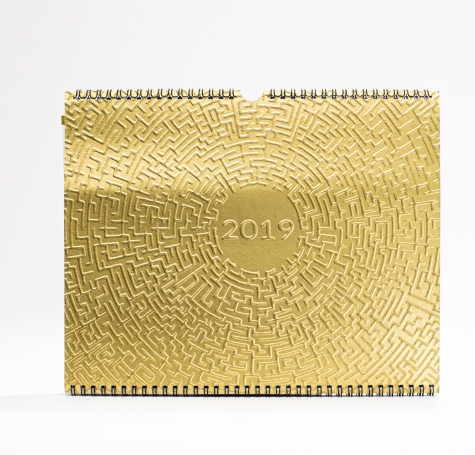 How to make calendars with Dimense
Prepare a design file. Don't forget to add cut marks if you are going to use a cutter.
Print the design using Dimensor S printer.
Cut the printed design to size (use Fotoba or similar cutter for even edges).
Attach the print-out to the base of the calendar (e.g. using a double-sided tape).