About the technology
How it works / Eco
friendliness & certification
DIMENSETM technology does exactly what its name implies – it "dimenses" digital printing. This pioneering technology makes it possible to print unique embossing at the same time as the item is digitally printed at virtually any size and without repeating the embossing pattern. So structure and motif can be perfectly matched to each other, or the structure may be completely different than the picture itself – it all depends on the designer's creativity.  In order to achieve this result, Veika offers a complete solution: the Dimensor S printer, media and water based latex inks.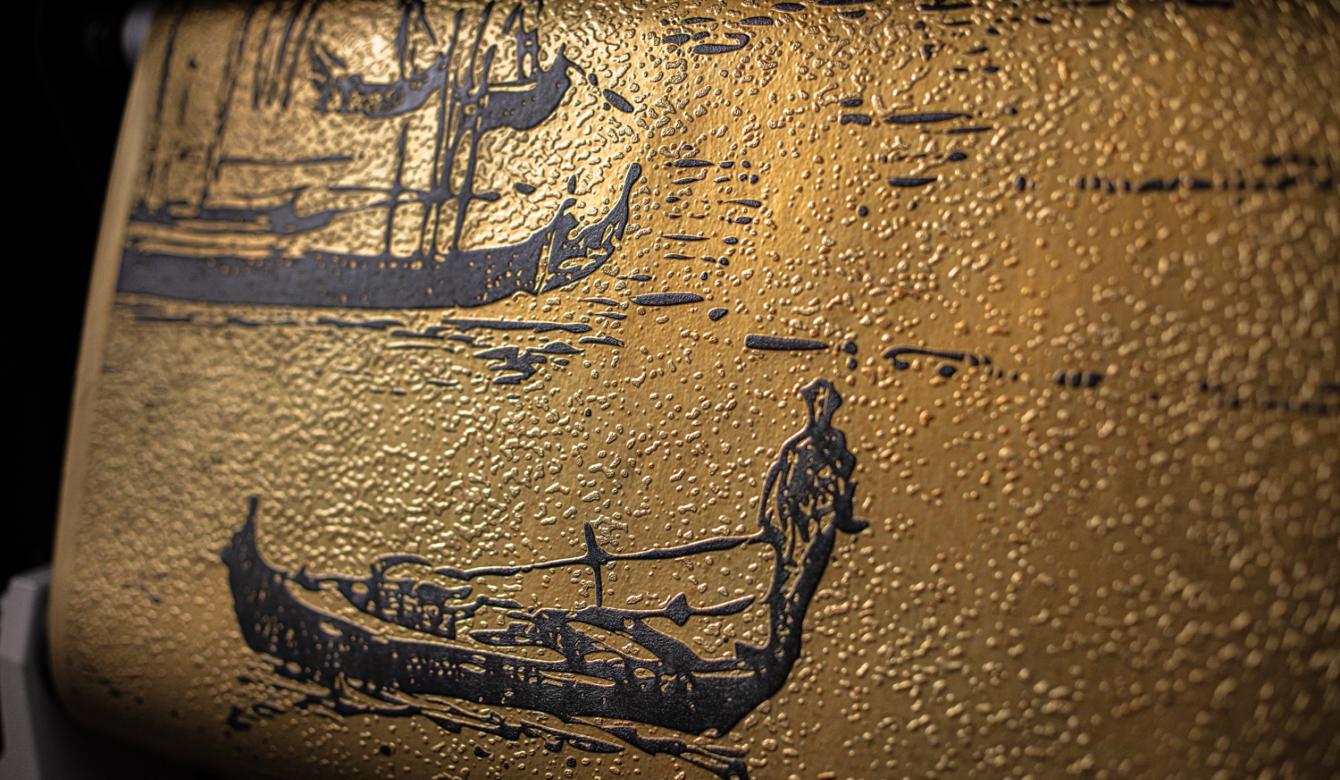 About us
Printers
Dimensor S
Dimensor S allows simultaneous printing with embossing in a continuous way. It is made of two major components – inkjet printer and calander. For printing digitally embossed images special preparation of files as well as Dimense media and water based latex and structural inks are required.
LinkedIn
The comeback to the normal life: Trade Show JP2020 in Osaka
We are happy to see live trade shows taking place again. This week JP2020 opened its doors to the visitors. Our partner Nihon Seizuki Kogyo (NSK) presents DIMENSE technology in its stand, and we are very pleased to see their activity, as well as the opportunity to present new DIMENSE products and solutions, such as digital varnish and new medias: Chameleon and Media Plus, to the Japanese market. Mr. MASANORI FUKUDA and NSK Team, we wish you good luck in the exhibition, and we invite exhibition visitors to pay a visit to their stand. #tradeshows #DIMENSE
Expand
Contract
A new business opportunity - paintable #Dimense décor
In the times when many businesses are struggling to survive, there are businesses which are growing at double digits. Interior décor is one of them, so why not use this opportunity? Dimense Paintable Décor is a great application of DIMENSE technology, which opens a completely new business area. Taking all the advantages of painted walls and adding a custom, non-repeated structure, it is a unique solution for any home, office or retail store environment - a complete rebirth of plain painted walls. Just take any of the ready-made designs or create your own – the process is really easy. If you would like to know more about this opportunity, contact us! https://lnkd.in/gq2WkYN #branding #interior #interiordesign #digitalprinting
Expand
Contract
Technological & thought leadership
More than 5 years ago we have set a goal for ourselves – to become the leader in developing and supplying new innovative technologies for the wallpaper industry. We are definitely not there yet, but our technologies #Ecodeco and #Dimense prove that we are on the right track. We understand leadership not only as an advantage, but also as a duty to share our knowledge and experience with the market. We are constantly looking for new partnerships with our clients, and sometimes even with our competitors. We strive to spread the knowledge we have gained via participating in various conferences, consulting businesses and consumer rights organizations. As a part of one of many projects that we are in, this week a national TV broadcaster LRT has visited our plant when creating an episode on the use of various harmful substances (and possibilities to avoid them) in production of different goods. During the meeting, our CTO Dr. Aleksey Etin has extensively presented our company, as well as shared his experience in creating and marketing environmentally friendly products. We hope that this educational activity will be beneficial the development of eco-conscious society and foster the introduction of eco-friendly technologies in various fields.
Expand
Contract